At

ZAXSONS

we only use the latest in digital technology with high grade antennas and an emphasis on installation and customer satisfaction.
Within 40 kms of Mount Wellington we use the small but reliable lp345 range of antennas.
Further out from Hobart and in marginal signal areas we use the higher gain DY10 series.
We don't install antennas on gutters, chimneys or wooden fascias as this is not only dangerous but they can cause bricks to come loose and gutters to sag, come down or the antenna mounting to fail completely and become a serious issue.
All of our antennas are bolted directly to the roof trusses for maximum strength, using fully adjustable stay bars that bolt into the existing roof screws and as low to the roof as possible. This method causes no damage to the roof, makes the installation aesthetically pleasing and as professional as possible and fully waterproof.
ZAXSONS

is fully insured with height assessment, white cards and Foxtel approved employees.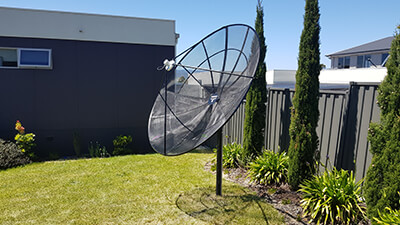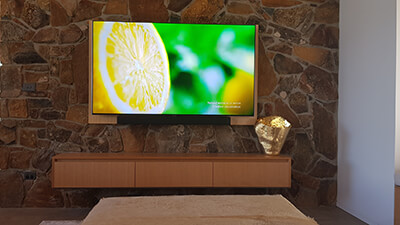 MARINE DISHES AND ANTENNAS
At ZAXSONS we specialise in all types of marine dish applications and will cater to your boating experience from receiving perfect picture quality from Port Davey to Antarctica and in all weather conditions to watching television while moving from destinations in 3 metre swells and above.
With extensive experience in the marine satellite area we will only use the best marine dishes with the least amount of moving parts that can handle the rough an wild conditions of the Tasmanian coastline.
If you require any satellite marine services from satellite to internet 

ZAXSONS

is right for you