From a basic camera over your front door to the latest camera systems spread over several buildings on one site or several sites,

ZAXSONS

is here to help. We specialise in all types of security camera systems, security integration and CCTV installation in Hobart.
From a basic camera system to make you feel safer at night to full security alarm and CCTV systems for shopping centres, marinas or any other large or commercial venues, ZAXSONS can help.
Using the latest technology with an emphasis on high definition and with the highest quality installation standards, ZAXSONS can protect your home or business to the highest degree, from a judicial situation or to make sure employees or customers are protected or just to make sure your loved ones are safe, we can help.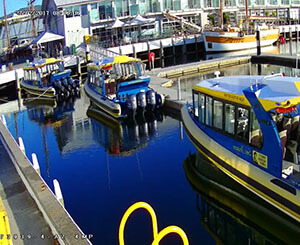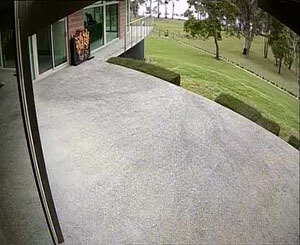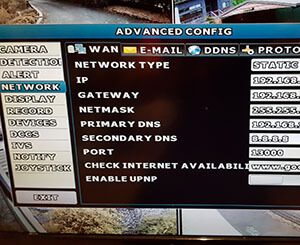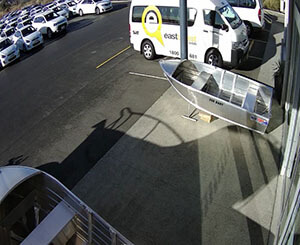 There are currently 2 main types of CCTV cameras used:
The DVR System
The Digital Video Recorder (DVR)
The DVR is used commonly for CCTV installation in small scale situations where traditional analogue cameras can be utilised successfully.
High definition analogue cameras have good picture quality and work very well for short cable runs (less than 150 metres).
The DVR system is a cheaper option than the NVR but has far less options in how it can be utilised and has limitations.
The DVR itself is as important as the cameras you use. There is no point putting in the latest 900 or 1200 line security cameras and attaching them to a standard definition DVR as the DVR itself will only record a standard definition picture.
The NVR System
The Network Video Recorder (NVR)
The NVR can be used in any situation but is typically used in high end  applications where high resolution and functionality over a larger area is needed and also giving the client more options.
The reason why the NVR is preferable is higher picture quality and longer recording times and with far wider applications to suit the client.
At ZAXSONS all of the DVR/NVR's that we use are all able to be put online for remote viewing and playback and are also able to be connected to your phone, office PC, tablet, etc, and can also be viewed by multiple users from different locations.
From the home system to the most demanding business,

ZAXSONS

can tailor a security system for your home or business.
Whether its home alarm systems or security cameras, call us today on 0412 901 201 to discuss your requirements and let us help you design a system that suits you and your budget