At

ZAXSONS

we can install your entire computer, data and phone points for any type of situation you require.
ZAXSONS specialise in all types of network cabling, switches, patch panels, wireless access points, Ethernet over power and point to point data for the fastest and most efficient way to get your data around your office, home or any type of environment.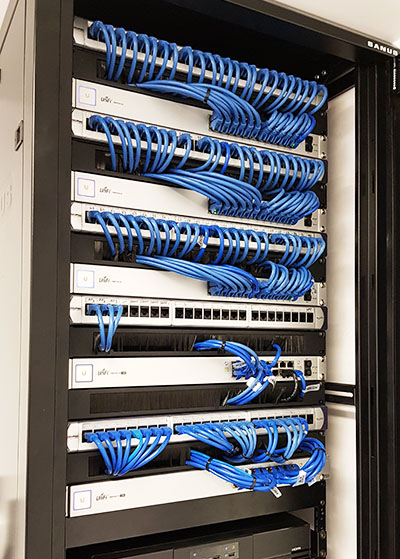 If you have parts of your house or business that your wireless internet is intermittent or not working at all or you require cabling to these areas ZAXSONS can help with latest in Ethernet over power and wireless options or cabling solutions and all done to the highest of standards whilst making it affordable and easily setup in all areas of the home, office or commercial environment.
We even have our own in-house computer and internet specialist to integrate any and all of your current system requirements that need updating and any computer problems and upgrades that you would like done and at a very competitive rates
Whether it's installing a new modem or a phone line in your office, to full integration and video conferencing or even just the latest smart TV hung on a wall at home or your commercial premises ZAXSONS can do the lot.
There is no job too big or too small, if you need help we can do it