Professional Home Installation
There is something special about seeing the latest tv and sound bar hanging from the wall in your house with everything hidden and looking compact and picture like.
ZAXSONS can install your tv or sound bar professionally to the highest standard to keep the most discerning of clients happy and to your exacting requirements in any part of the house
Sound Bars
Sound bars are a great addition to any home and can even emulate surround sound with some models.
Sound bars are attached under the tv on a stand or wall mounted and are used to enhance your tv viewing with great sound and can also be used to play other sound sources as well so making the sound bar a multi faceted and great looking feature in your home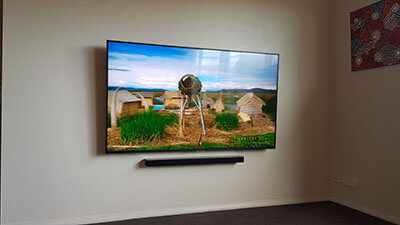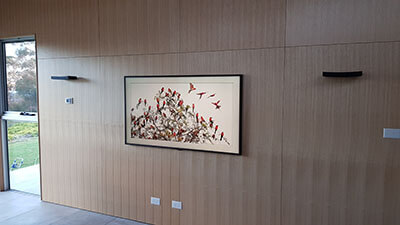 Network Sound Systems
You have probably heard of Sonos or one of a number of different systems that need no wiring but can be used over the whole house and added too if you desire other areas in future.
Networkable systems are the latest sound technology that allows you have a speaker that can be attached to the internet and then by using an app you can control that speaker in different parts of the house with different zones or one big zone.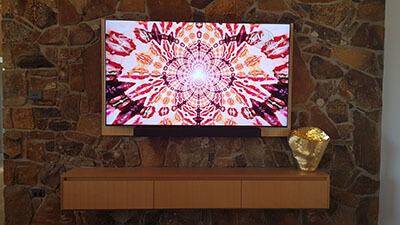 Dedicated Room or Home Theatre
If you're looking for more than the latest sound bar or tv hanging on your wall ZAXSONS can help take your ideas to the next step and help install the room of your dreams or even help with the design and costing.
From the latest wall mounted sound sound bar and large model tv to a full cinema with a projector and Dolby Atmos speakers ZAXSONS can take your home entertainment to the next level.
Let ZAXSONS help you create the cinema of your dreams with our home theatre system installations, or call us in to upgrade your existing setup to modernise outdated equipment and improve its capabilities.
Call the team today on 0412 901 201 or contact us online to discuss what you want to achieve and how we can get you there with a first class installation.